Mastering Scrum. All-in-one.
edelsprint is the easiest and most straightforward agile planning tool - tailormade for Scrum and modern work settings. We provide full support of all sprint-cycle activities ensuring that you always stay on track and constantly improve as a team.
Schedule a Demo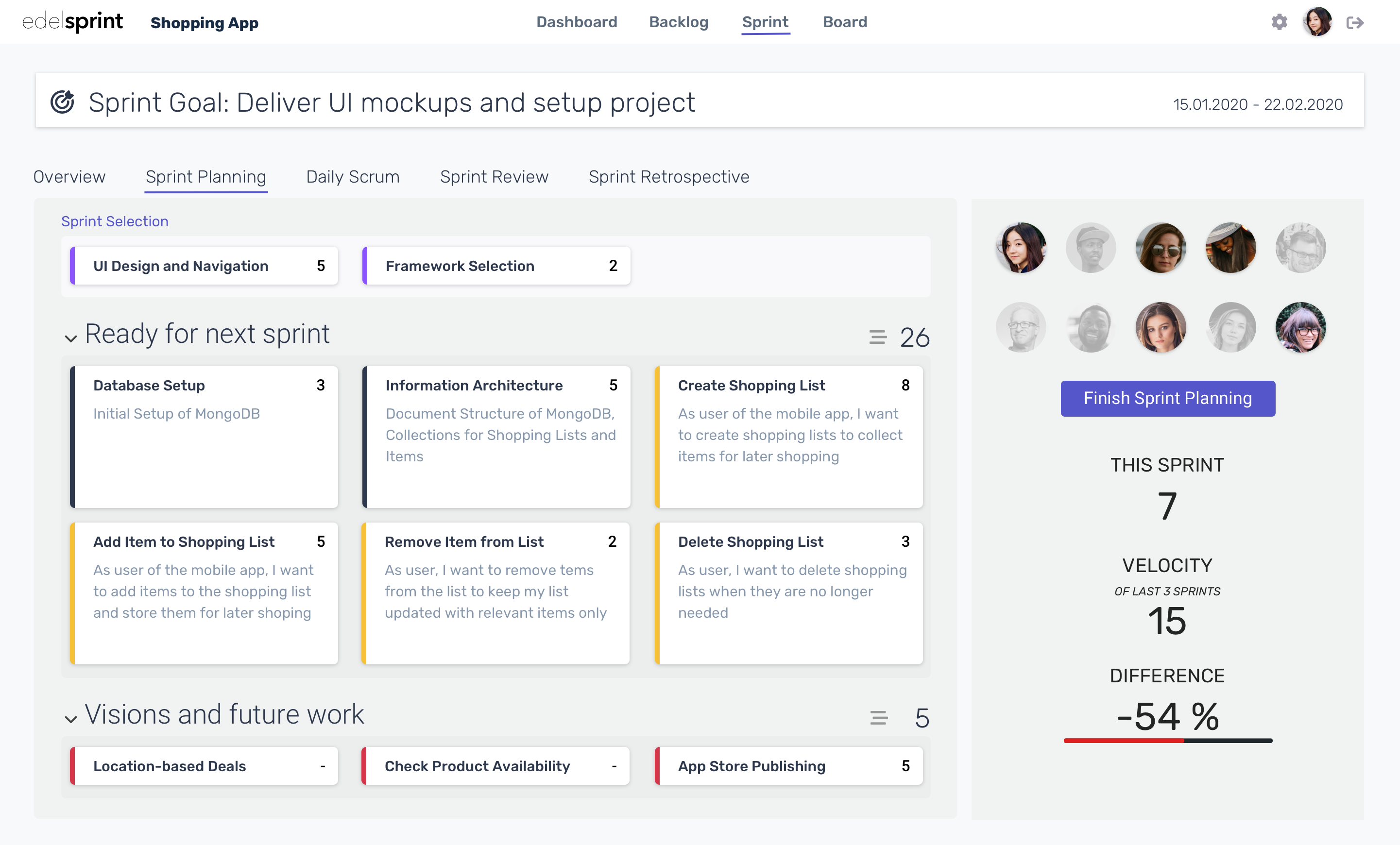 We got you covered
From Planning to Retrospective.
edelsprint is the first management tool that covers every aspect of Scrum out of the box. Our powerful planning features and highly interactive live meetings will boost your team's productivity to the next level.
Powerful Backlog
Plan your product with edelsprint's easy to use yet powerful backlog by categorizing and prioritizing your stories using drag and drop.
Interactive Meetings
Bring out the best in your team by collaborating as effectively as never before. edelsprint's interactive meetings cover all sprint cycle activities! Sprint Planning, Daily Scrums, Review and Retrospective for a true agile experience.