Scrum made simple.
edelsprint is the ideal tool for anyone who wants to be successful with Scrum—easy to use and with a built-in Scrum coach that makes you and your team better Sprint by Sprint.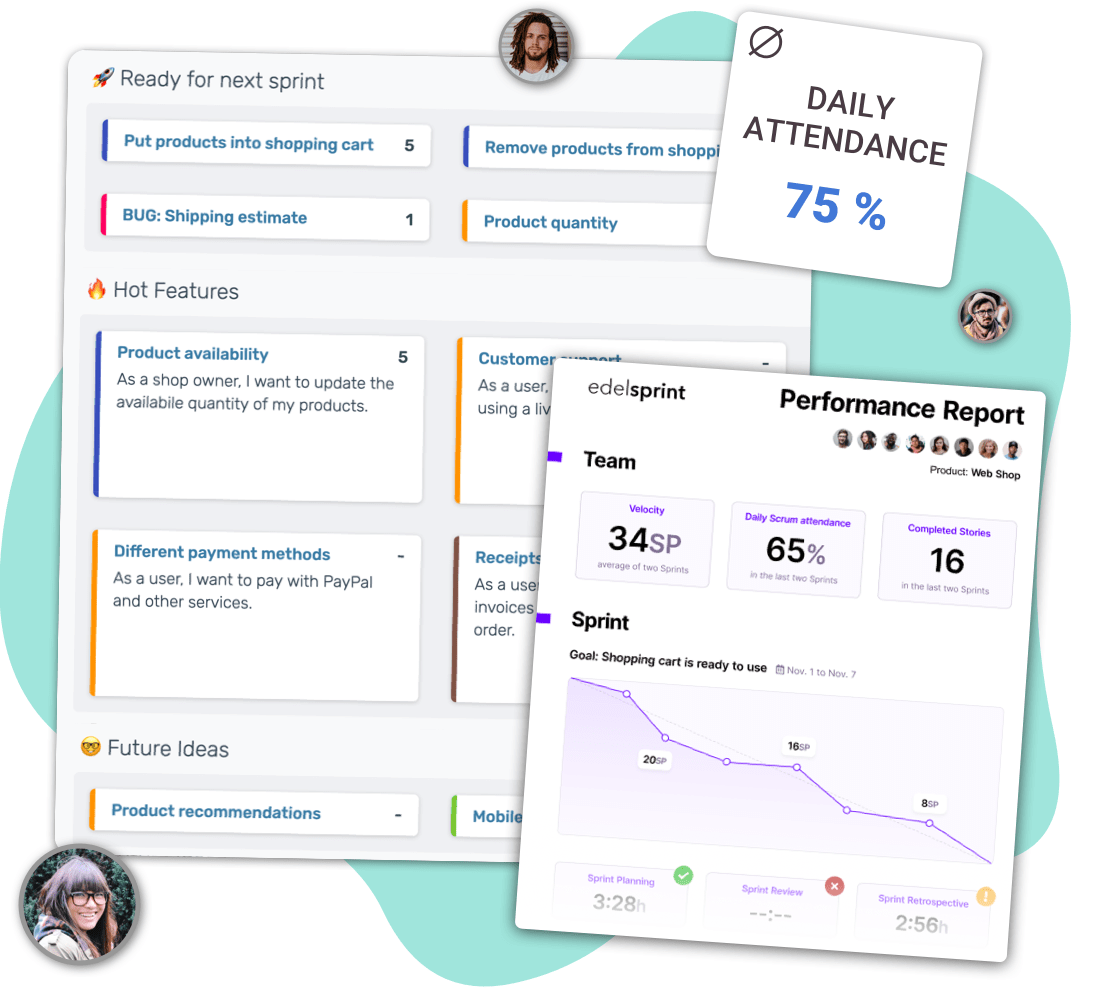 I

would not have thought that the Scrum process could be represented so well in a tool.
Easy to use & powerful features!
Remote Work
Smooth collaboration, no matter where you are. We optimize the way your team works so that you waste less time and can concentrate on the important things together.
Learning to work agile
We will guide you by the hand and introduce your team step by step to the agile way of working. By means of an intelligent process analysis we can also give concrete advice on how to work more efficiently.
Built by Experts
edelsprint was not created out of thin air, but is the result of many years of experience with Scrum and university research on the problems and challenges of agile working.
Ideal for smaller companies
Truly agile work requires flat hierarchies, communication at eye level and a strong team spirit. It is exactly for these free environments that edelsprint is made.
Better teamwork
The easy to use Scrum tool
edelsprint offers you everything you need for Scrum without being overloaded and complicated like other apps. Create and priorituze user stories in your backlog, plan Sprints and work together with your team in interactive Scrum meetings. For better teamwork that's more fun for everyone!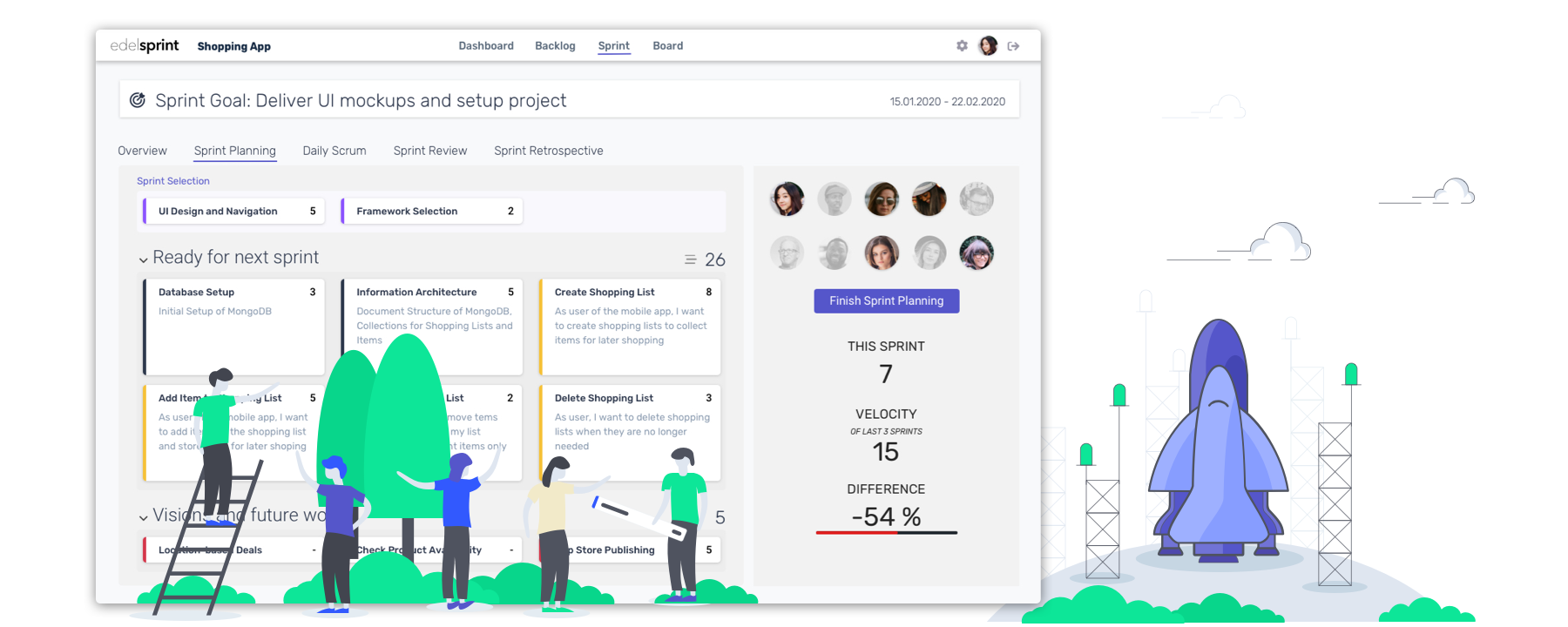 Known from the media and through our partners
Data-based team improvement by design—the USP of edelsprint is massive. The tool is super well thought through and teams can improve quickly and sustainably thanks to the performance report.