Customer Story - Firecrown
2020/08/17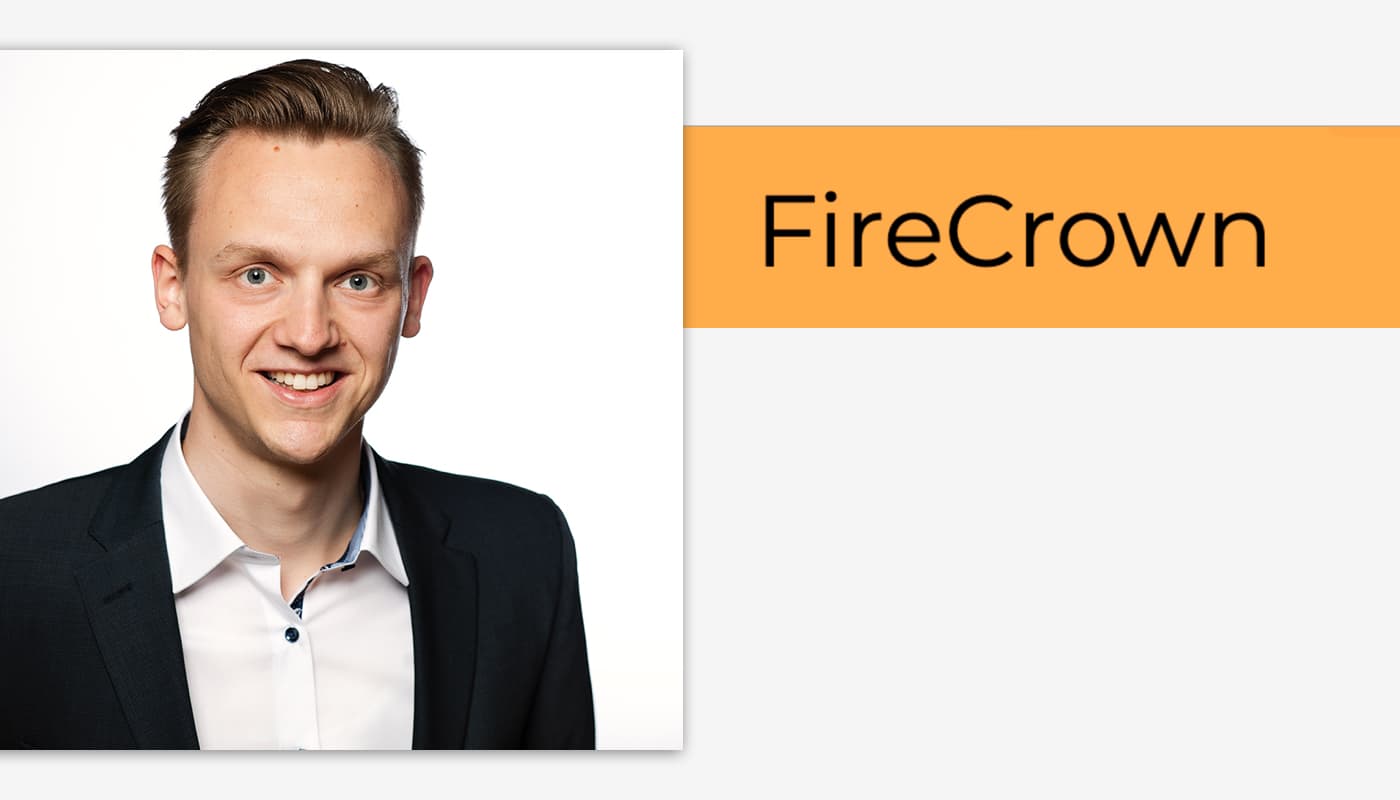 How does a young startup company work with edelsprint? Jens Horstmann, co-founder of Firecrown tells us in today's interview and shares his thoughts about what makes a good agile management tool.
Thank you very much for the interview! We are happy that you want to share your experiences with edelsprint. Why don't you introduce yourself and your startup first?
Hi, I am Jens Horstmann and founder of the startup Firecrown. Due to my technical background I know the challenges and problems that can arise when developing apps. Firecrown is all about helping iOS and Android developers to develop their applications faster and easier than ever before. We offer a new development environment that is designed to do just that.
Why did you choose edelsprint as your project management tool?
There are two main reasons. I don't like it when you first have to invest a lot of time to understand a tool. With edelsprint I immediately found my way around because everything is very clearly arranged. Simplicity is also important for me. Many tools are completely overloaded and have hundreds of functions that no one needs and which in the end only cost me time. This is not the case with edelsprint. Here everything is kept simple and straightforward, which I really, really like.
Have you tried project management tools before?
Oh yes, quite a few. For example, I have experience with Team Foundation Server, which offers many features that I find quite nice. But since I hardly used them at all in the end, it's too complex for me and also complicated to use in many ways. For example, I had great difficulty with the fact that the backlog sometimes disappears and cannot be found again.
For a while I also used Trello. There you are relatively free in what you can do. But this might also be annoying, because you lack the structure for certain processes. For example, if you try to map the Scrum process or sprints in Trello, you quickly reach the limits and realize that it just doesn't work. With edelsprint, Scrum is perfectly implemented because you are completely guided through the methodology and all of its elements are included. After you have collected and prioritized user stories in the backlog, you can add them to the sprint by drag-and-drop in the sprint planning and keep track of their status on the clearly arranged board. This is exactly what I'm looking for when I want to work agile. I also think that the visual appearance of edelsprint is much more pleasant in comparison to other tools. I always want to have it nice, clean and beautiful.
What do you currently use edelsprint for or what does your workflow look like at the moment?
With edelsprint we mainly plan everything around Firecrown. In the future we will use the software for other projects as well, e.g. our social media presence. Even as a young startup company you can have lots of advantages, so that we can keep track of our further development. Among other things, we can better estimate the time required for our tasks and see what we can achieve in a sprint.
What do you like best about edelsprint?
The simple design and great usability are my favourites!! How do you want to work agile with a complicated tool? edelsprint is super easy to use and with its tailor-made functions it is perfectly suited for Scrum. For us this is a huge gain. I also think the interactive poker function in the sprint planning event is great. Until now I only knew this is usually done with cards that have to order on the internet.
Have you already noticed any improvements in the way you work?
Normally I was never the planner, I'm more spontaneous. However, we're really starting to plan now because I think it's very advantageous and edelsprint supports us a lot.
Would you recommend edelsprint to others?
Yes, definitely. It's also great to see how the expert support makes you more productive and how my team is able to improve in many areas. And becoming more productive - who wouldn't want that?