Board
Track your progress as a team, discuss tasks, and work together smoothly.
Our Scrum board offers an overview of the current progress at any time. Designed to facilitate communication in the team and to simplify the efficiency in the execution of tasks.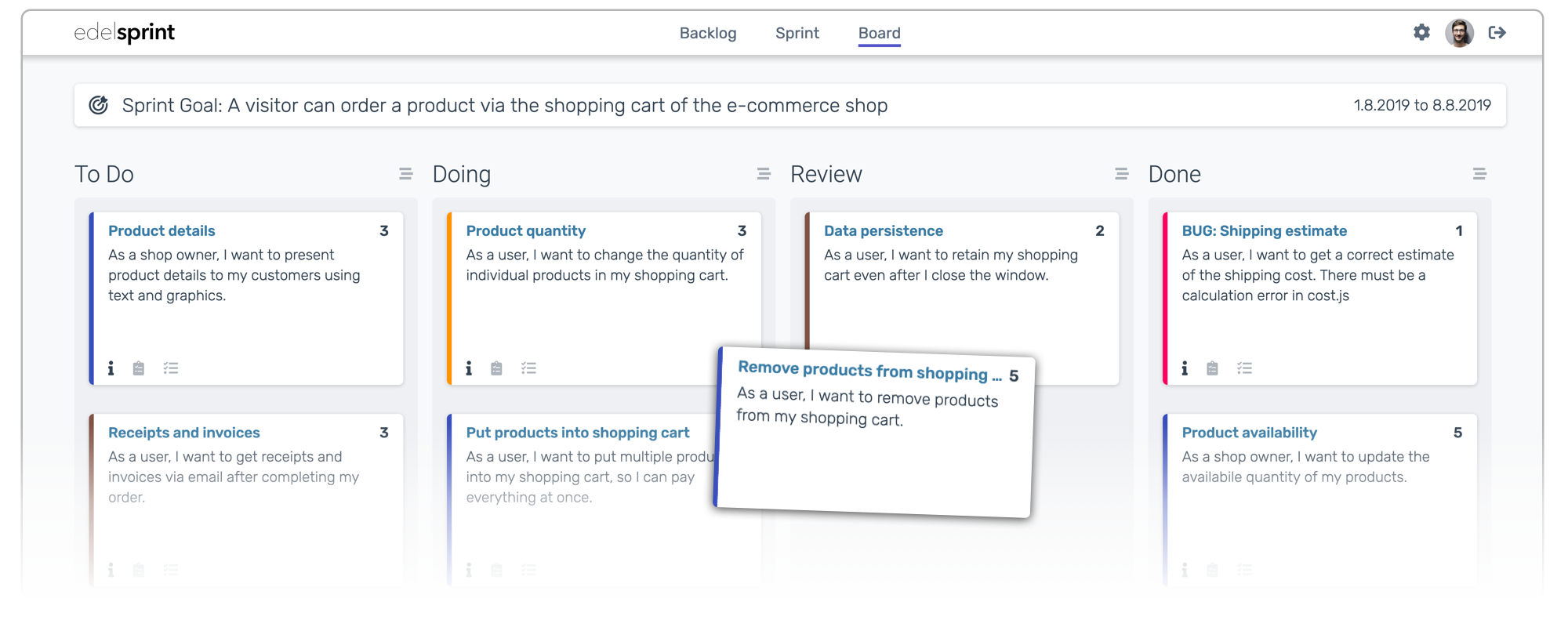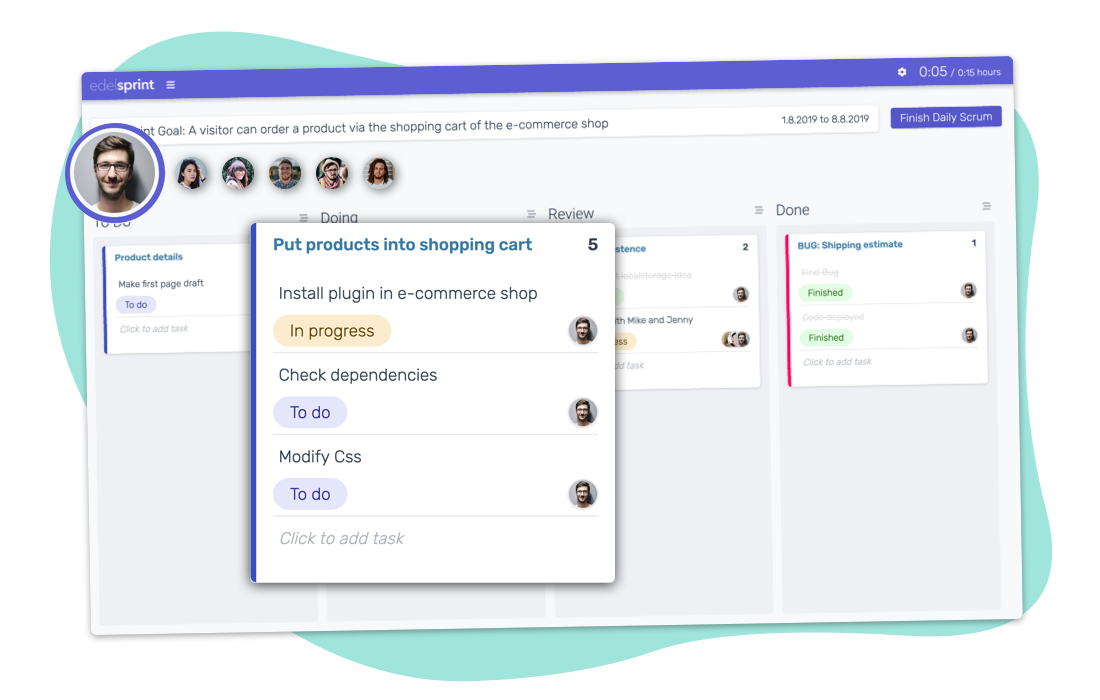 Daily Meetings
With our board you can conduct daily meetings very efficiently. The intelligent filter function shows you for each team member which tasks have been completed or newly created since the last meeting and where more help is needed to finish the task properly.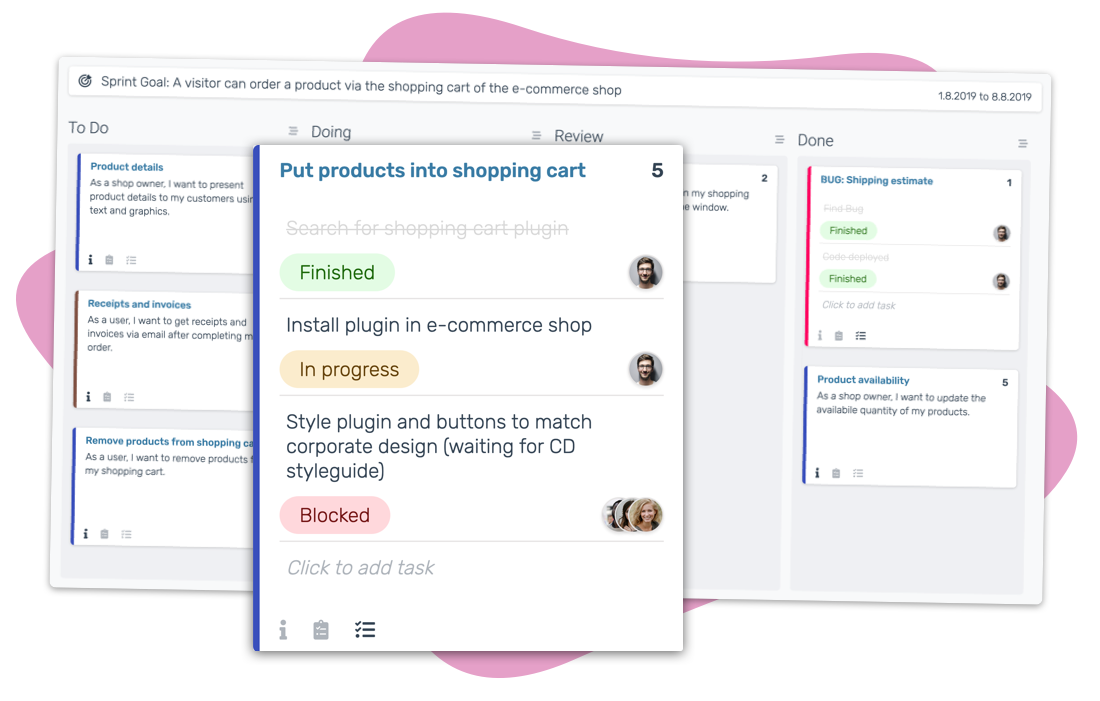 Flexible Views
User stories are the common basis for discussion between all participants and are therefore the central component of our board. For a split view of the "big picture" as well as individual relevant details, you can flexibly choose to either show the description, the acceptance criteria, or the individual tasks of each story—our digital Scrum board makes it possible.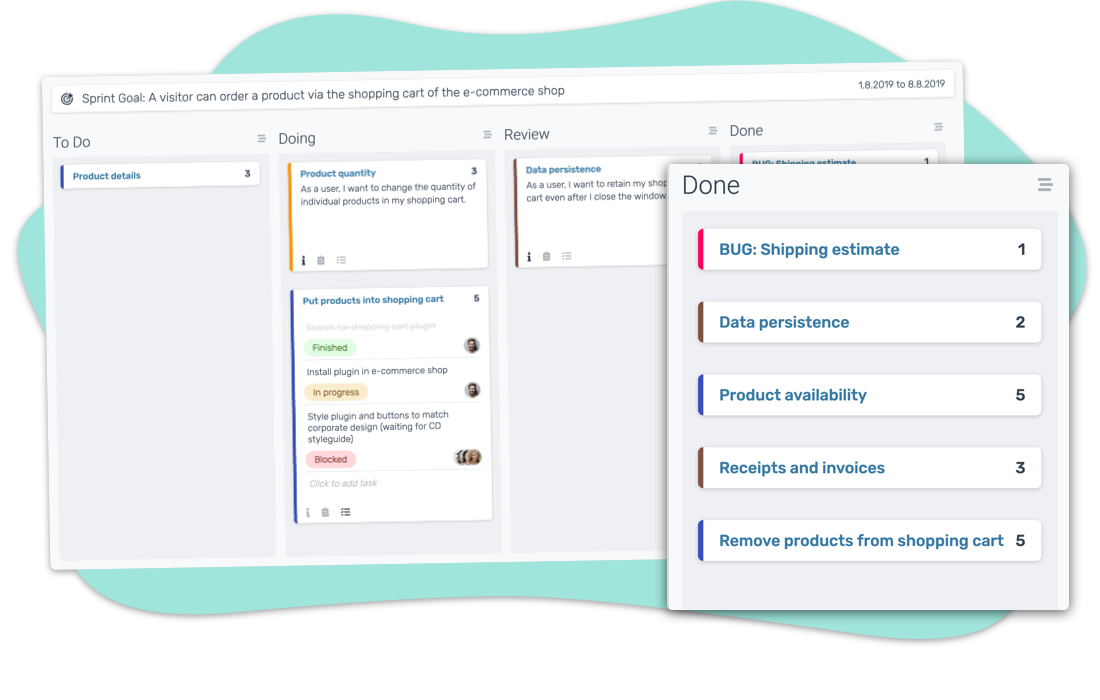 Collapsible Columns
Get more space and a better overview by folding the cards of a column. This way you can focus your attention on the things that are currently in progress and which matter most to you.