User Stories
User Stories form the common basis for discussion.
Through the description from the user's point of view, the sense and purpose of a requirement and the resulting value can be immediately understood.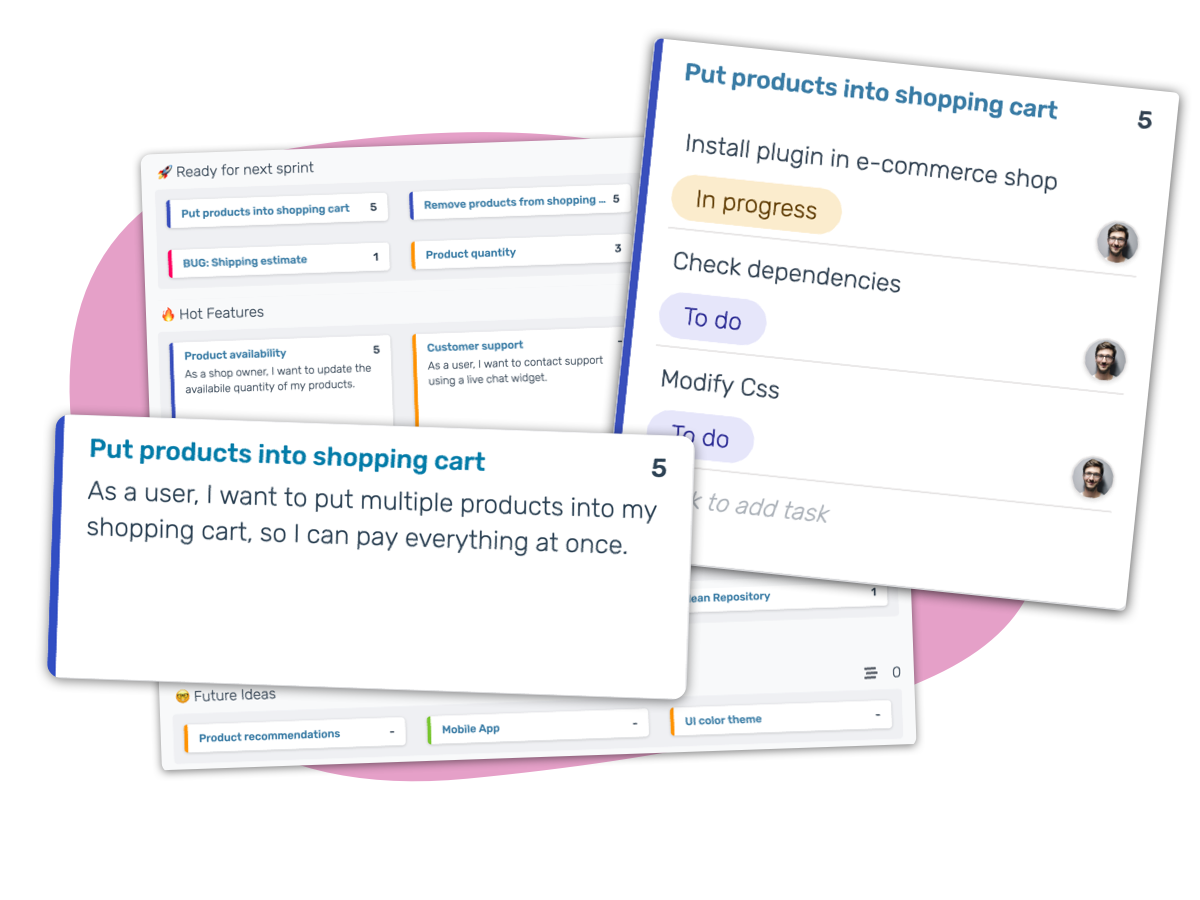 As a [person]... A story is usually told from a user's perspective to define the context. For example "As a mobile user ..."
I want [to do something] This is followed by the action the user wants to perform. For example "...I would like to have a video chat function..."
to [get a value] Finally the result or the resulting value is described. For example "...to be able to participate in the life of distant people."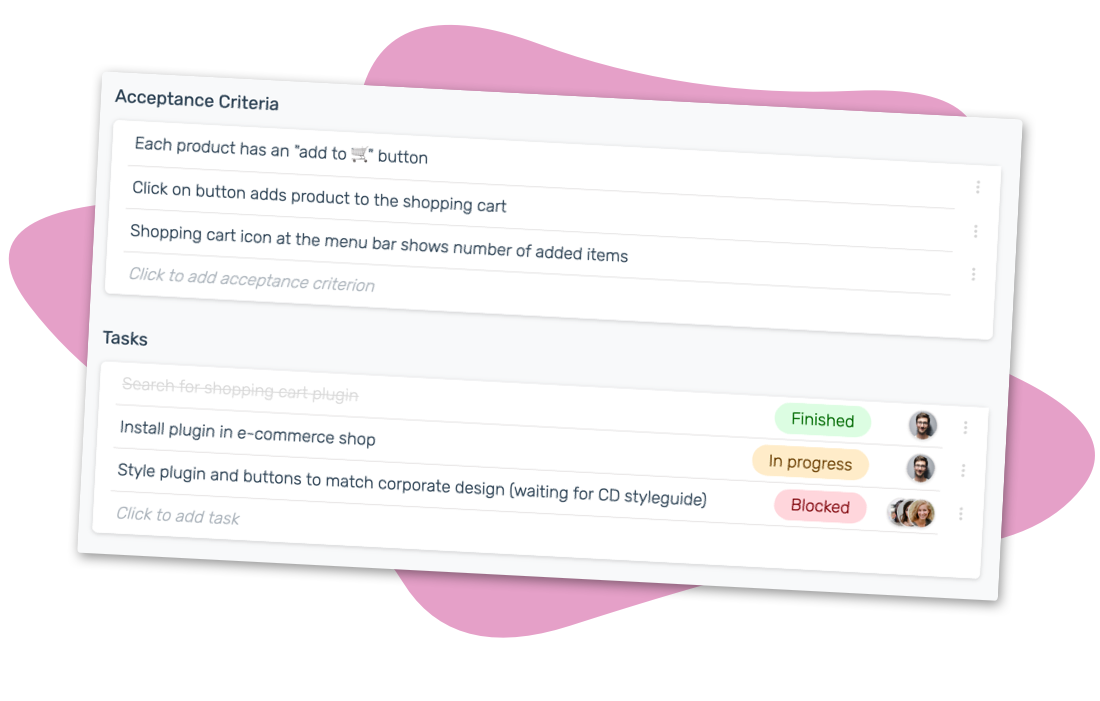 Acceptance Criteria & Tasks
We offer you a clear structure and therefore separate lists for the acceptance criteria and tasks that belong to a user story. This will help your team to better understand and estimate the effort of a story in advance.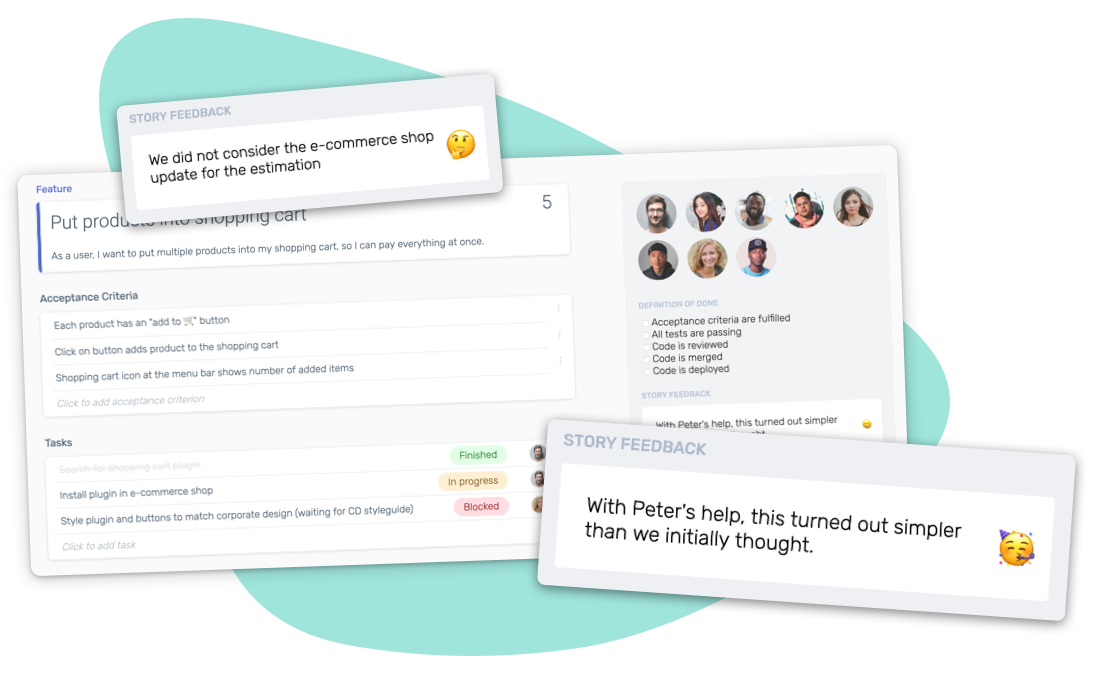 Story Feedback
While working on a story, do you notice something that you would like to share or discuss with your team at a later date? No problem! With our story feedback function you can record it at any time and don't need to remember it for your next Sprint Retrospective.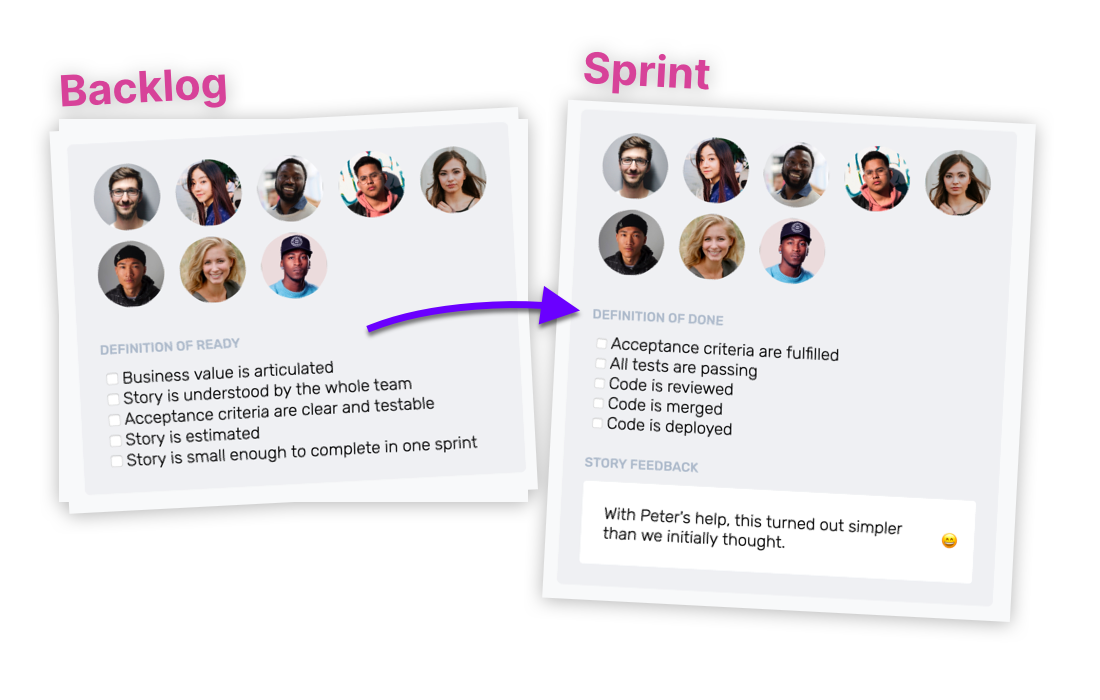 Definition of Ready & Done
Two checklists with incredible power! With the Definition of Ready you can see exactly which elements of the backlog are ready for being implemented. This helps you to avoid misunderstandings and reduce queries that only cost unnecessary time.

Similarly, the Definition of Done ensures a clear understanding of the necessary steps to complete a story and make it ready for delivery.