Backlog
Always keep the overview and use the backlog as single source of truth
More than just a list, but a backlog that you will truly love. It is easy to use and incredibly flexible to adapt to your exact requirements.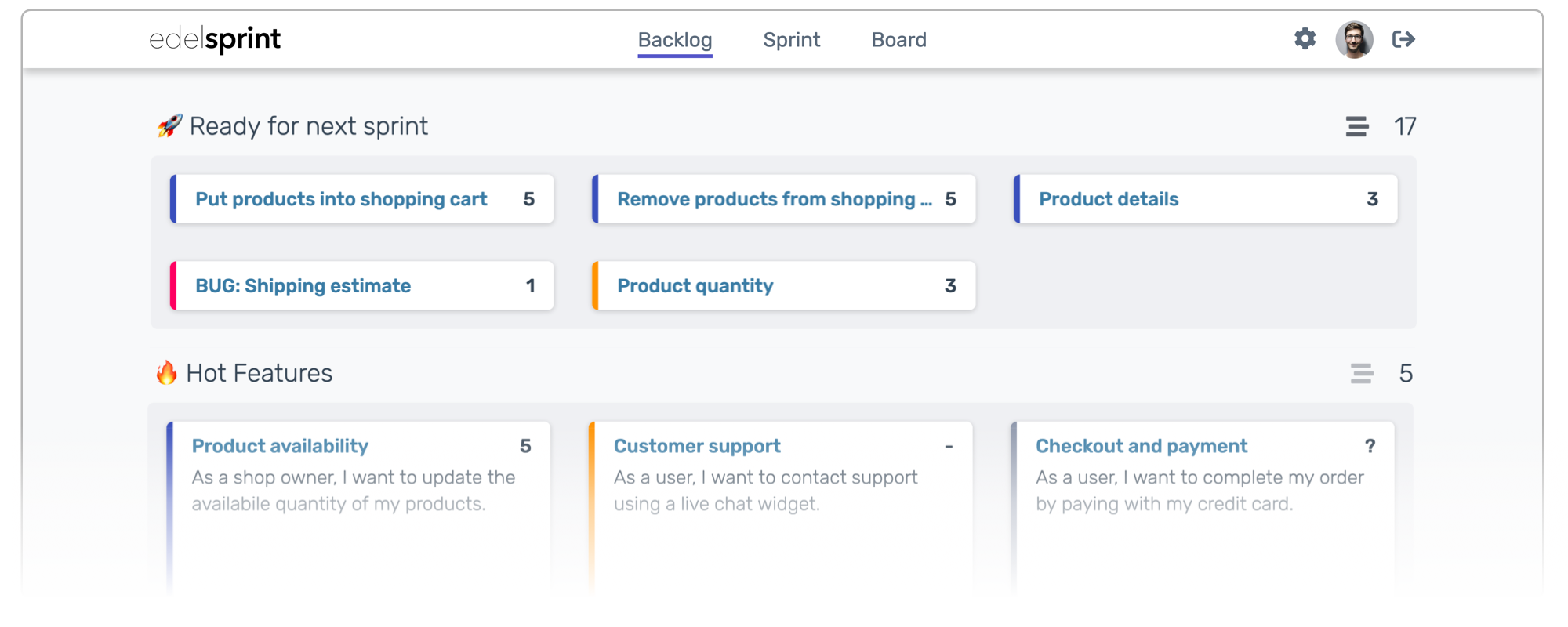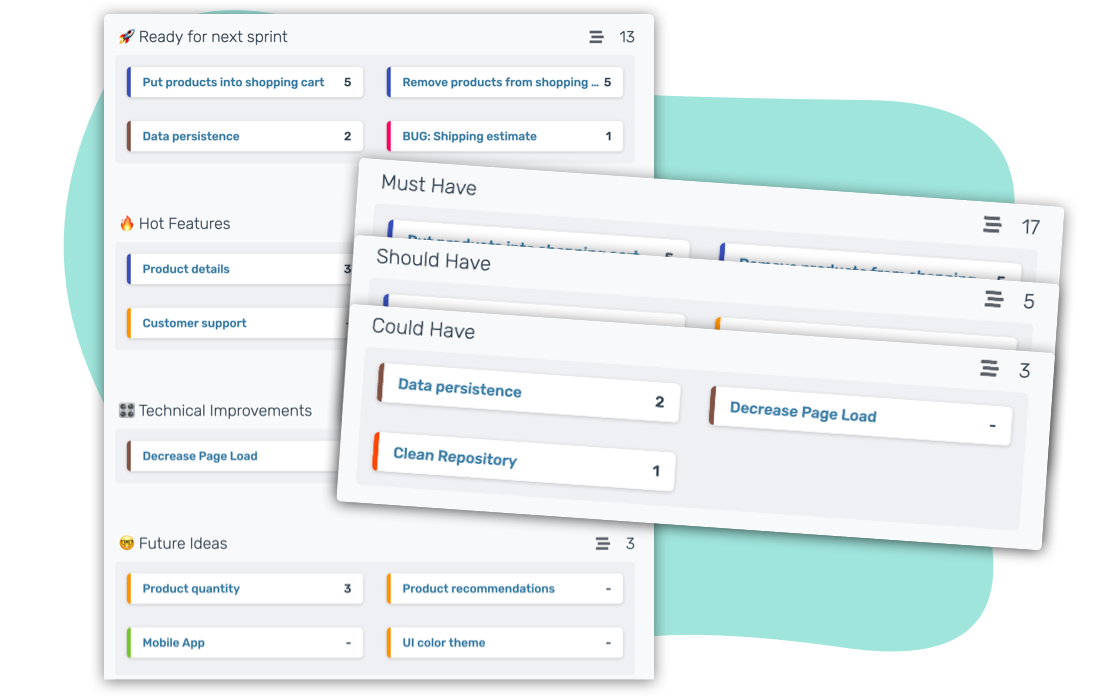 Sections aka Backlog Slices
Divide the backlog into sections which you can name flexibly. This way you can control the chaos even in challenging projects, stay on top of your stories, and streamline your Sprint Planning meetings.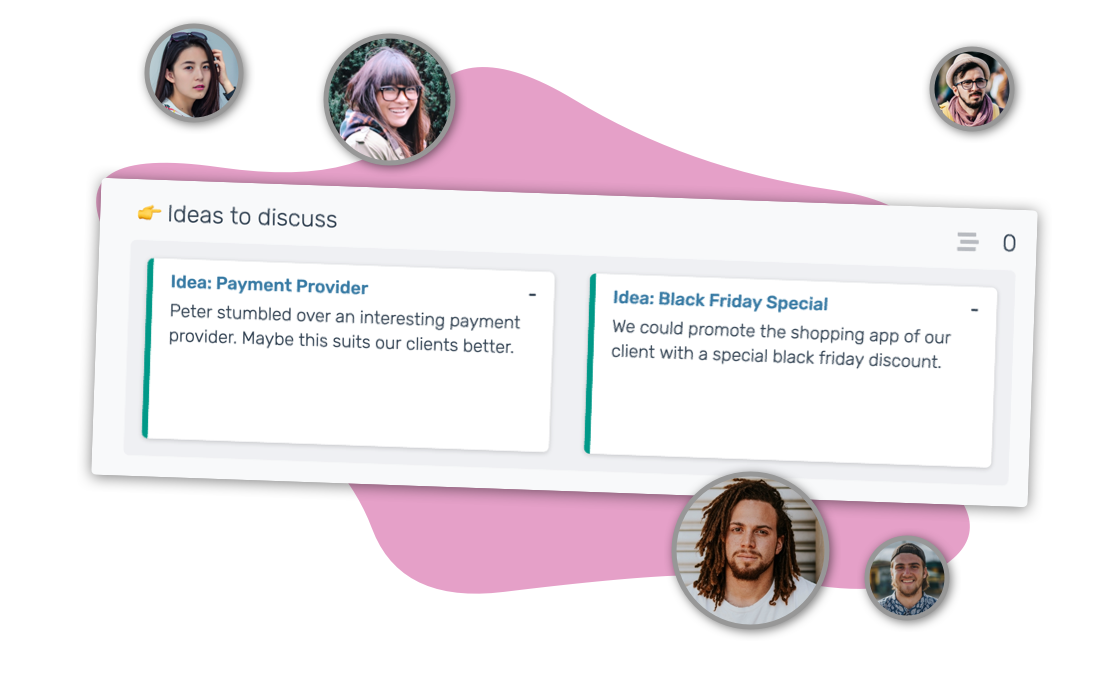 Team Suggestions
Every team member can contribute ideas and suggestions to the backlog. As a product owner you collect them in a separate section to discuss them later with all parties involved, e.g., during Sprint Review. This not only creates transparency but also causes everyone to identify with the product and share a common vision.
Simple Priority Management
Prioritize the backlog over the spatial arrangement of the elements. On top are the currently most important things, below are the things that might become important in the future. Move single cards or whole sections simply by drag & drop.
C

olleagues cannot get a better introduction to Scrum.