Sprints
Short iterations are the basis for agile team work.
Due to the recurring feedback-response cycles of a sprint, new requirements can be implemented quickly and with significantly lower costs.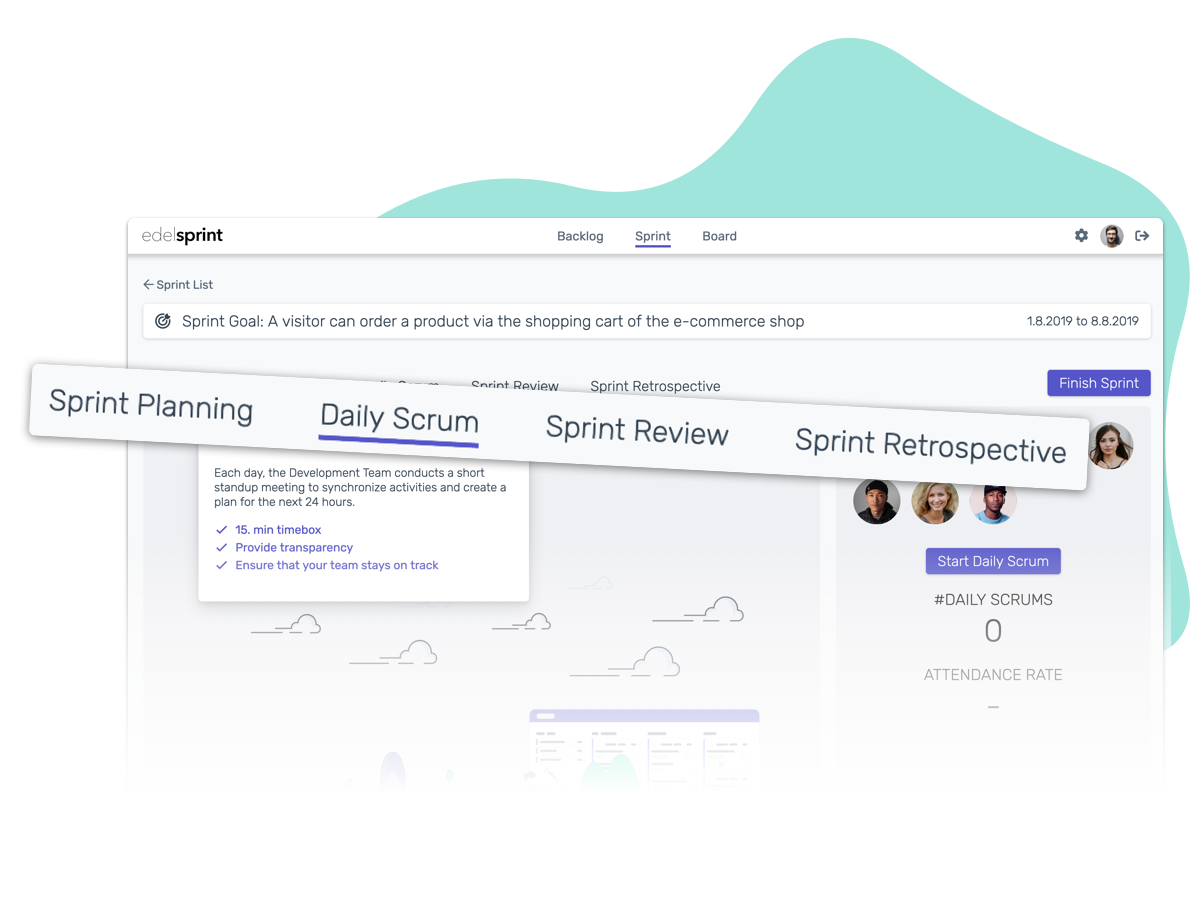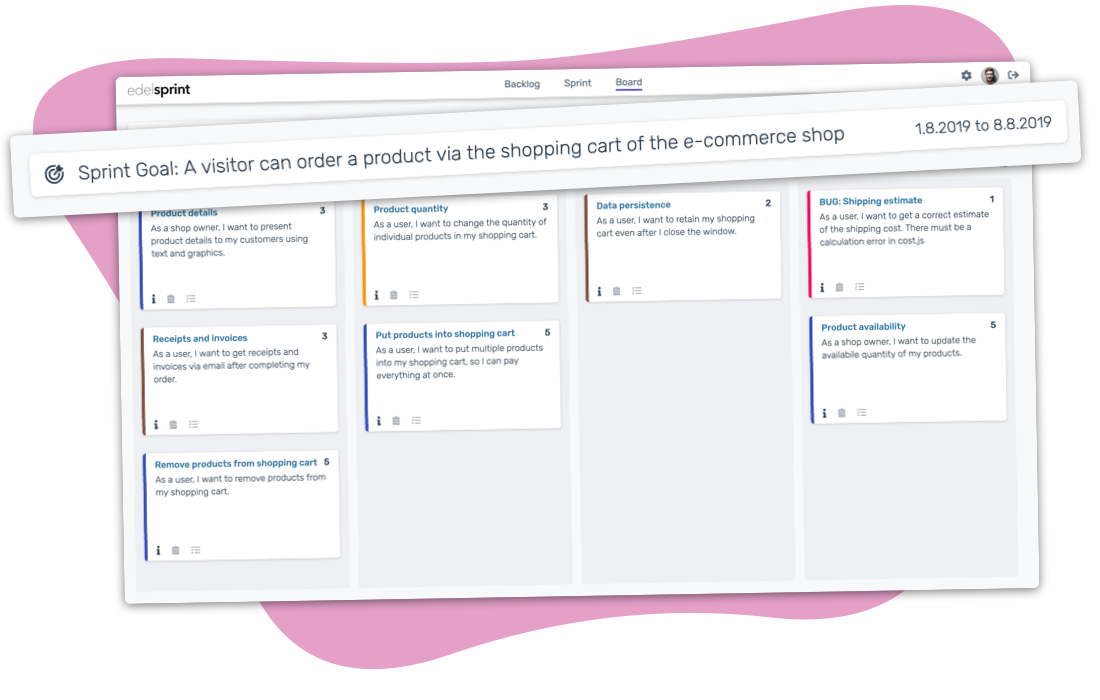 Sprint Goal
We show you the sprint goal not small, but very present. This helps your team not to lose sight and to align the common work accordingly.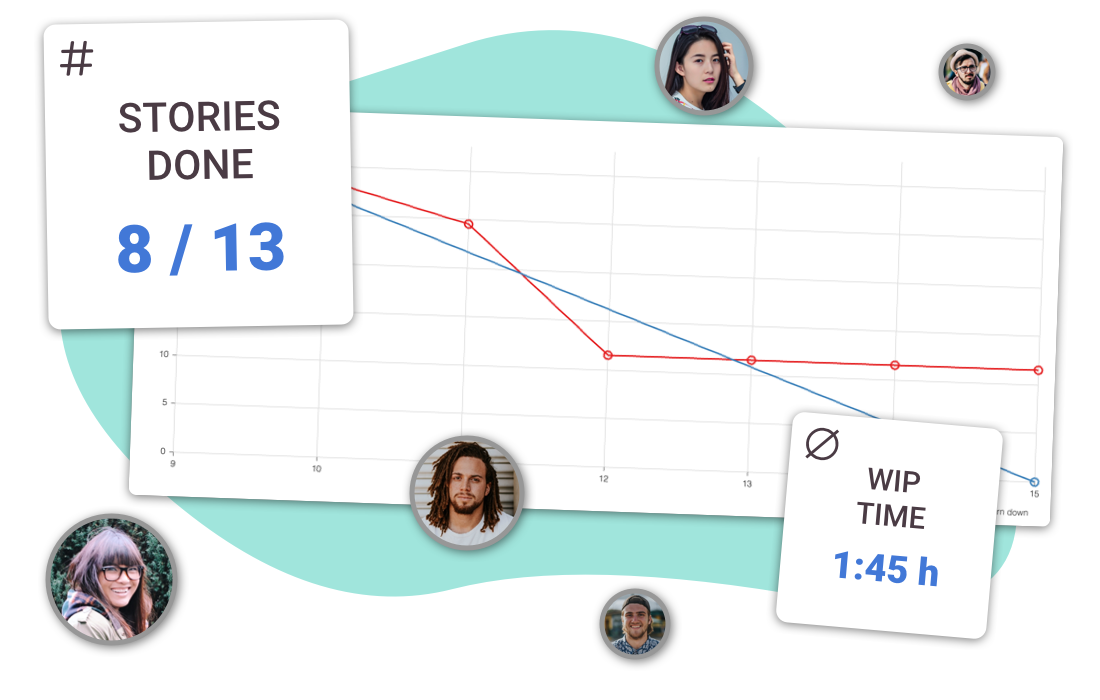 Burndown & Team Metrics
The burndown chart allows the real work progress to be compared with the ideal progress. Additional metrics allow your team to assess at an early stage whether countermeasures need to be taken.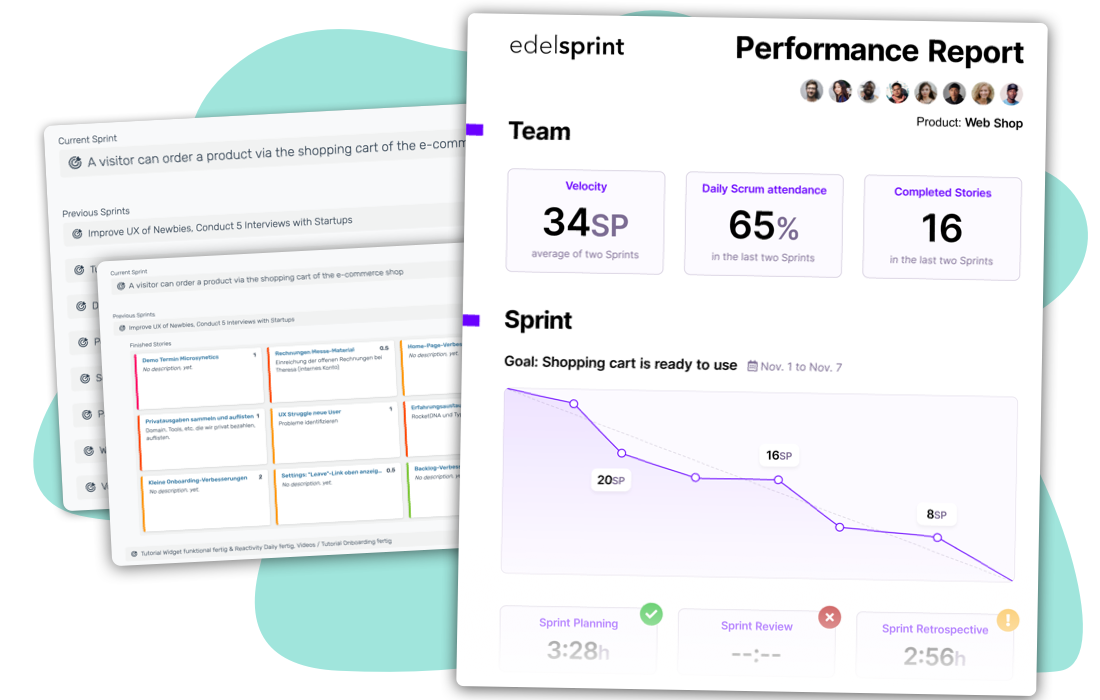 History & Reporting
The results of past Sprints can be viewed at any time and are never lost. Thanks to our integrated Scrum coach, you can also request a performance report, which examines your past Sprint for improvement potential and provides your team with concrete recommendations for action to optimize the way you work.