Interactive Meetings
From Sprint Planning to Retrospective.
We offer you everything you need for Scrum in a single tool. Dedicated support for Sprint Planning, Daily Scrum, Review and Retrospective helps your team to work together in the best possible way.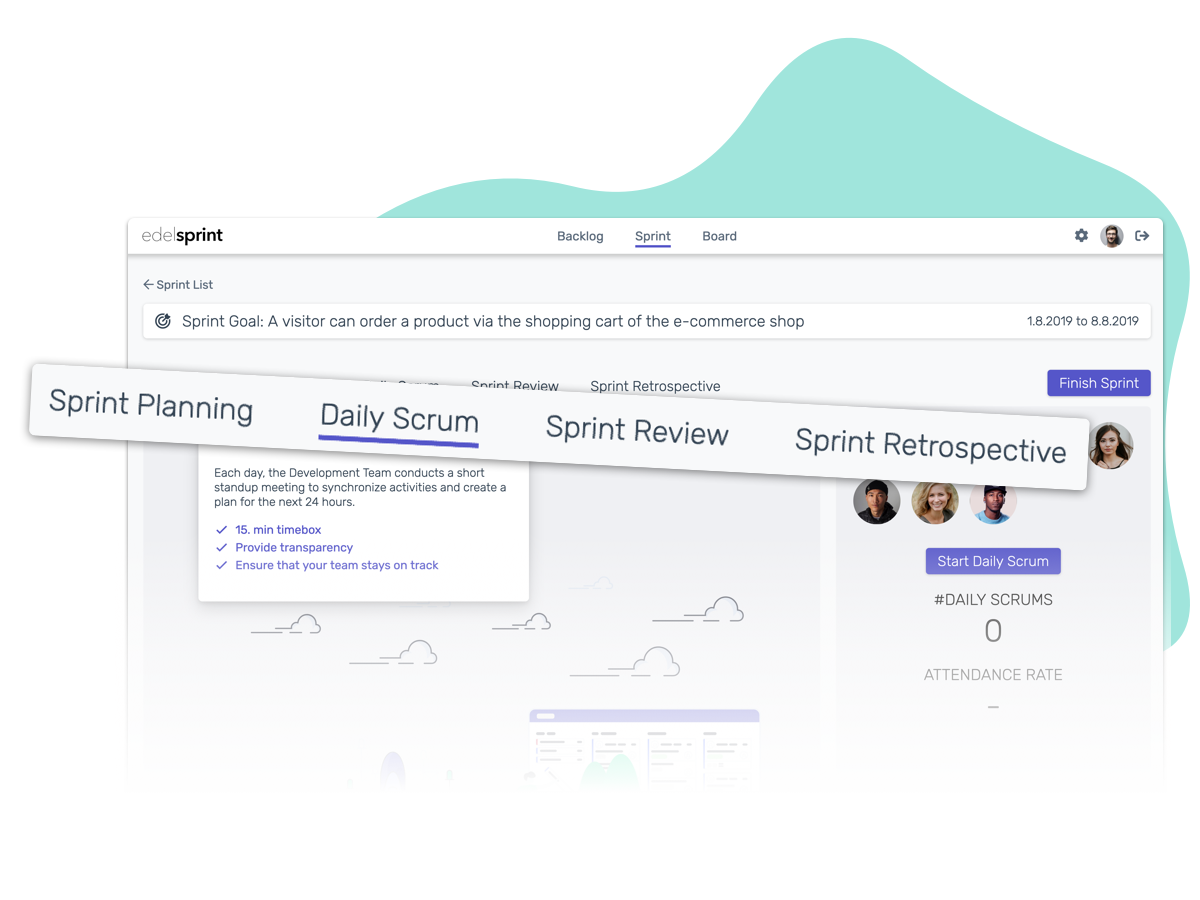 Transparency Clear meeting structures create focus and ensure that everyone in the team keeps track of the big picture.
Inspection Through feedback mechanisms you reflect on the development process and identify improvement measures.
Adaptation Your team implements new findings directly so that quick success is guaranteed.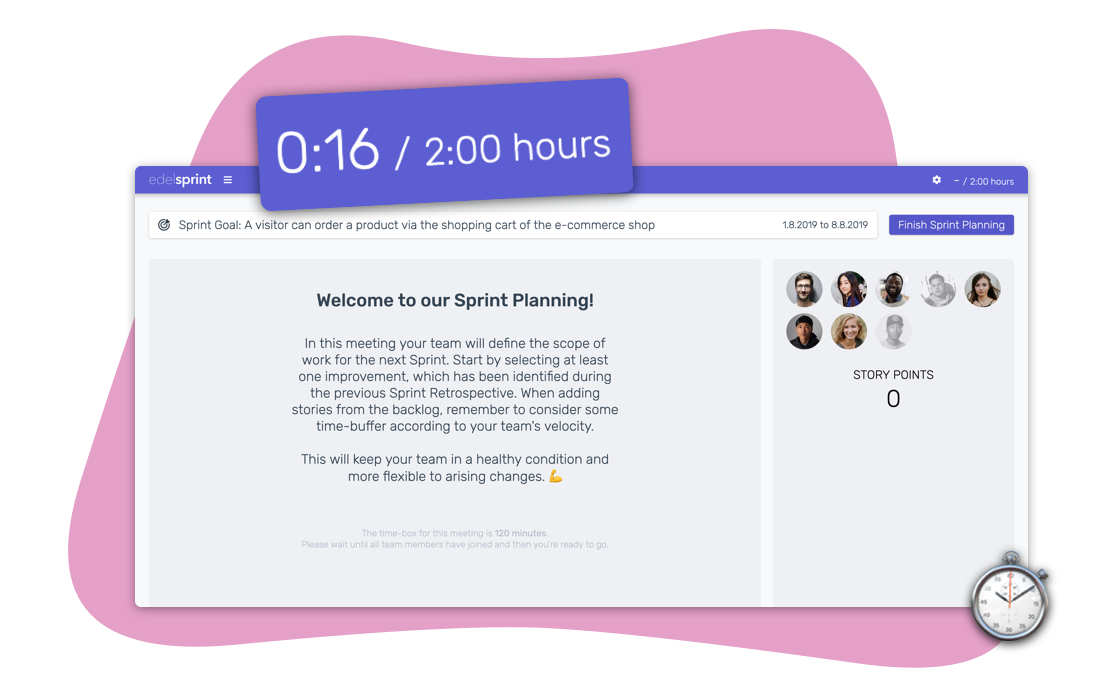 Time Boxing
Nothing is worse than the Daily Scrum or Sprint Retrospective getting out of hand. That's why we make sure that your meetings run more efficiently by keeping them within their scheduled time frame and limiting discussions to the essential things.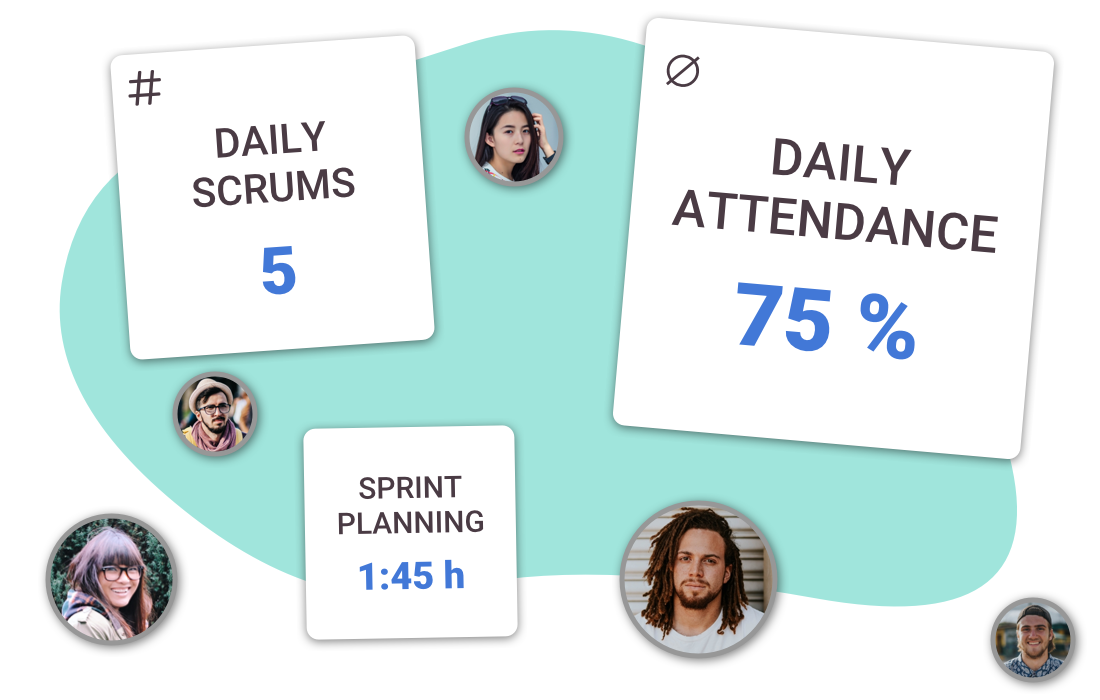 Metrics
We want your development process to run as smoothly as possible. For this purpose, our integrated Scrum coach collect various metrics that provide your team with information about possible improvement potential, so that you become more efficient step by step.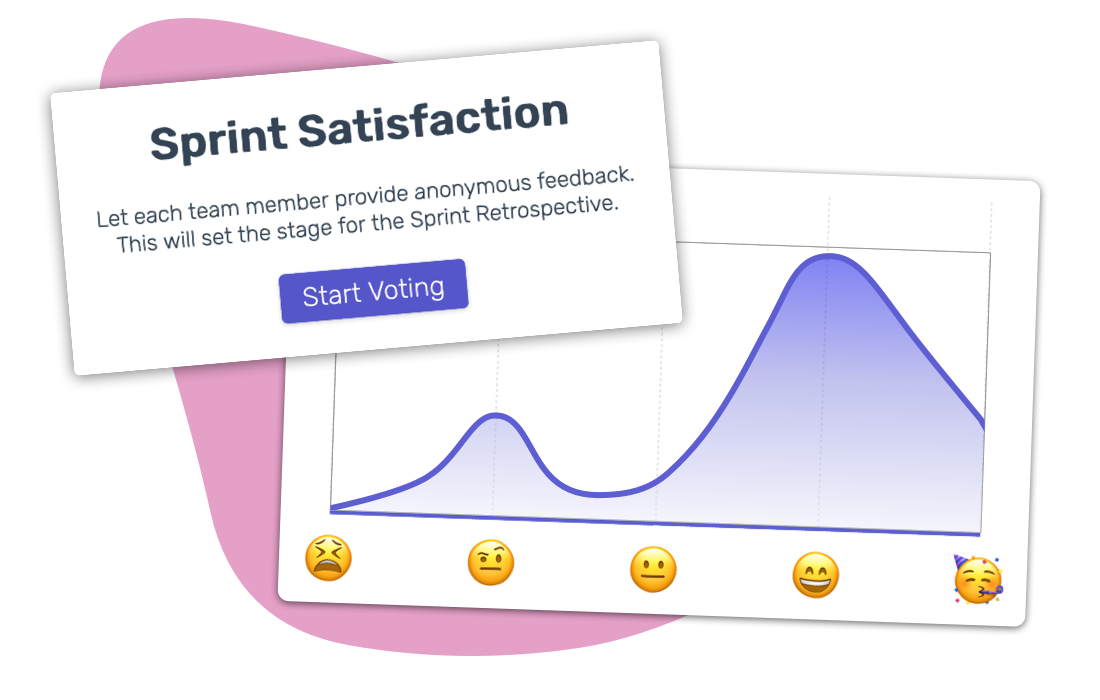 Interactive Games
We make sure that meetings are interesting for all team members by allowing everyone to participate. To this end, we have integrated various interactive functions, such as Scrum Poker or anonymous sprint feedback to measure team satisfaction.